Residential & Commercial Security Systems in Greeley, CO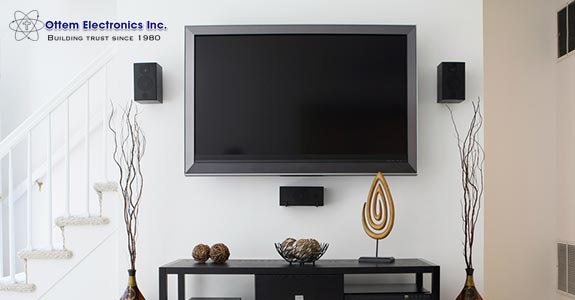 Since opening in 1980, Ottem Electronics, Inc. has been your trusted family-owned and -operated local source for commercial and residential security system installation and monitoring in the Greeley and Evans, CO area. Give us a call today to learn what we can do for your home or business.
Security Systems & Much More
When was the last time you updated your commercial or residential security system in Greeley, CO? If it's been a while, now is a great time to keep your home or business safe and comfortable with one of the many services Ottem Electronics, Inc. has to offer, including fire and security alarm systems, door access panels and infrared and motion detection. We're able to help with all of your home electronic needs, and your security is our number one concern, which is why we commit ourselves to prompt, reliable and quality service. We strive to provide the best solutions in helping you protect your property.
Ottem Electronics, Inc. has been providing residential and commercial security systems installation in Greeley, CO for 42 years now, and we look forward to doing so for many more years to come. While security is our main focus, we here at Ottem Electronics, Inc. also have a passion for home entertainment. You'll appreciate our ability to design and build a unique sound system for your home theater, and we offer a one-year warranty on all parts and labor. If you're considering updating the technology in your home or business, we hope you'll consider hiring us for the job. Here are just a few reasons why you should contact us:
We are a locally owned and operated small business in Greeley, CO.
We've been serving the greater Greeley area since 1980, meaning we have 42 years of experience.
We are fully licensed, bonded and insured.
We can provide a wide range of security and home theater services.
Our prices are always reasonable.
Fire Security Installation
Door Access Card Installation
Security System Installation